Swiss Future Farm Days 2019
Visitors at the September events saw how digital tools and best agronomic practices help with sustainable agricultural production at the Swiss Future Farm.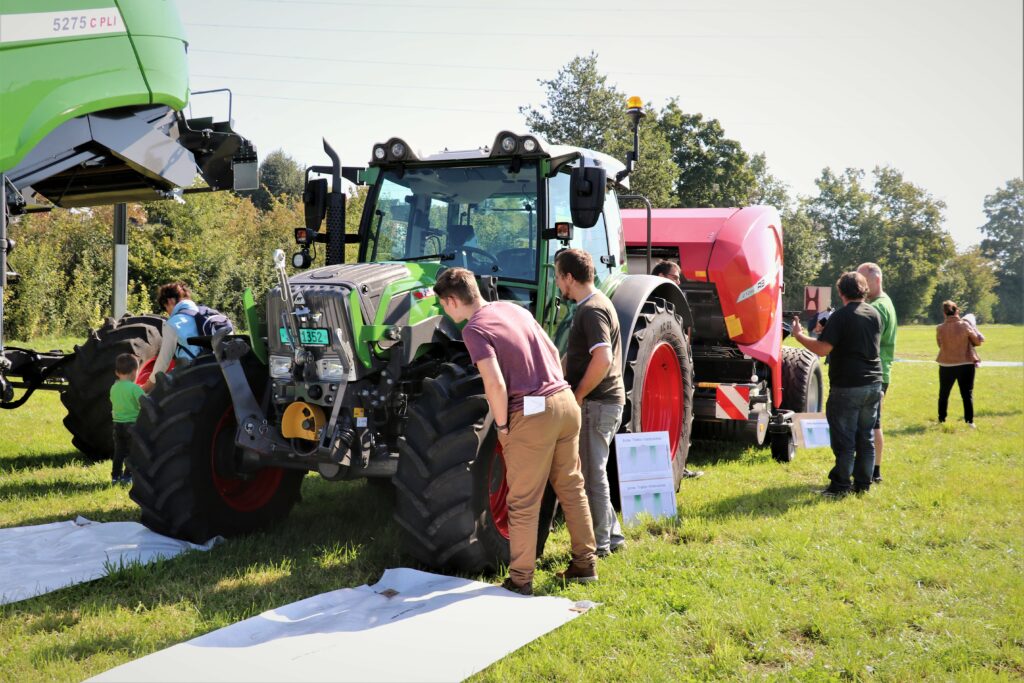 Swiss Future Farm Days 2019
Visitors at the September events saw how digital tools and best agronomic practices help with sustainable agricultural production at the Swiss Future Farm.

The latest innovations in smart farming technology took center stage at the Farm Days events held at the Swiss Future Farm, Sept. 20 and 21, 2019, in Tänikon. The Swiss Future Farm project partners AGCO Corporation, BBZ Arenenberg and GVS Agrar worked together to provide insights into current agronomic challenges and available solutions from their consultancy and technology portfolios.

Visitors learned about best precision agriculture practices at five field stations with trial plots and machinery demonstrations, and explored digital tools such as AGCO Fuse smart farming solutions and more in the Smart Farming Expo Hall and the Innovation Barn.

Side-by-side trials compare settings and technologies
Farm Days preparation starts with creating the right trial plots throughout the year. This enabled the Swiss Future Farm managers to show the public various field operations on a freshly planted sugar beet field set up explicitly for this year's Farm Days. Mechanical weed control and other current agricultural challenges were part of the extended agronomic orientation (Photo 1). The AGCO Crop Tour sugar-beet demonstration plot compared different planting depths, levels of downforce and liquid fertilizer settings, showing the unique features and agronomic benefits of Precision Planting technology. This trial plot was planned and managed by the AGCO Agronomy and Farm Solutions Team, and was presented in collaboration with the Precision Planting Western Europe Team (Photo 2).

"The results and conclusions of these trial plots will then flow back into the considerations for planting next spring," explains Christian Eggenberger, Lead of BBZ Arenenberg Consulting and Farm Manager of Swiss Future Farm.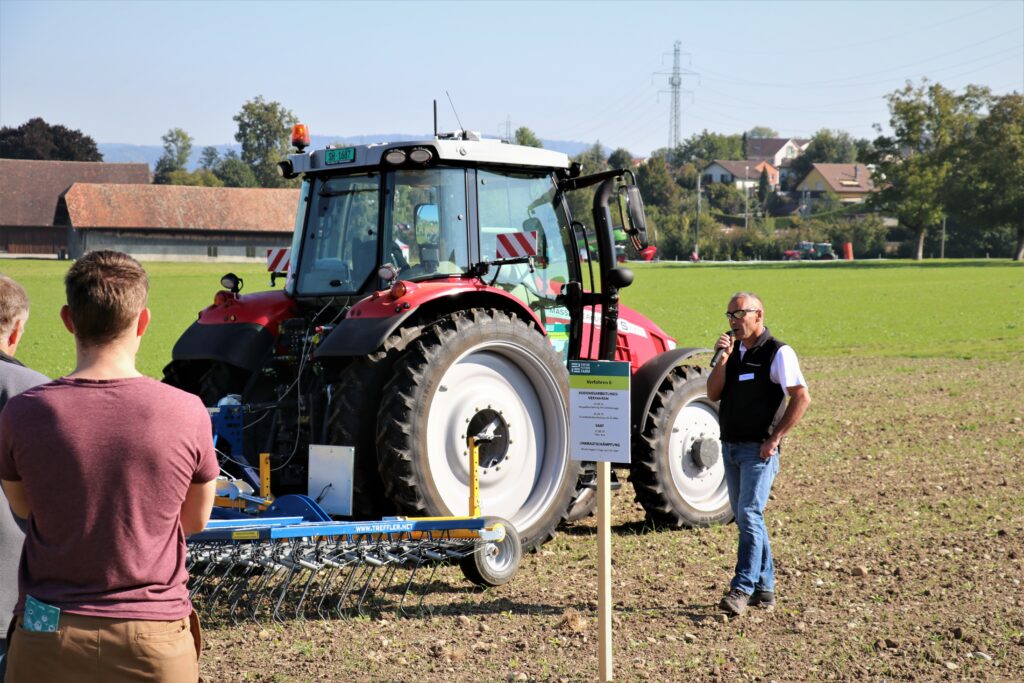 Photo 1. Mechanical weed control demonstration in sugar beets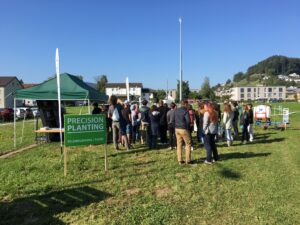 Photo 2. Visitors showed interest in Precision Planting as a new technology in Western Europe
Optimum yield starts with residue management
With the motto "After the harvest is before the harvest", another practical station demonstrated various strategies and methods for stubble cultivation in a harvested rapeseed field. The goal was to prepare the field as optimally as possible for planting the follow crops and to set up the best conditions for the next harvest. "This enables us to save fuel and reduce, if not completely eliminate, herbicides," says Nico Helmstetter, Project Manager Swiss Future Farm, GVS Agrar. Visitors were especially interested in a new implement on the Swiss Future Farm introduced during Farm Days 2019: a cutter roller that offers more effective crop-residue shredding in combination with reduced tillage. (Photo 3).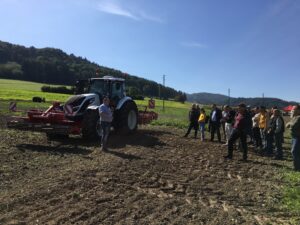 Photo 3. Residue management demonstration in rapeseed field
Work with pinpoint accuracy to save input costs
Soil is an important resource in agriculture. In order to work it gently and sustainably, it makes sense, especially with harvesting machines, to use always the same, pre-defined lanes. The Agroscope research institute of the Swiss government demonstrated Controlled Traffic Farming at a practical station. First trials have shown promising results, also for implementation in small-scale agriculture. Another practical station demonstrated how variable rate nitrogen fertilizer application is carried out with pinpoint accuracy for the current field trials on the Swiss Future Farm (Photo 4). "We collect data using drone images or yield mapping during harvesting. These then serve as a basis for us to apply the nutrients in a very targeted manner and only when required," says AGCO employee Nils Zehner, Agricultural Engineer, Commercial Fuse EME. Preliminary results indicate significant savings in fertilizer inputs.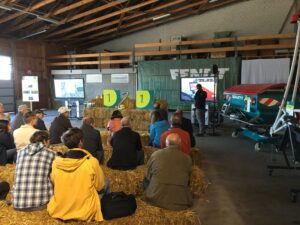 Photo 4. Variable rate nitrogen fertilizer demonstration, showing prescription map creation in a farm management information system (FMIS) and processing in tractor terminal
Innovation and exchange of ideas
The exhibitions in the Smart Farming Expo Hall and the Innovation Barn attracted visitors with a Fuse Technologies and Precision Planting booth (Photo 5), a FarmingSimulator game station with Swiss Future Farm map, booths by third-party technology partners, and several exhibits on the subject of electromobility and renewable energies in agriculture, including a biomethane-driven Valtra N101 tractor. In the evenings, the "International Straw Bale Arena" featured informative podium discussions (Photo 6) on the topics of sustainability in agriculture, automation and robotics, and consumer-producer relationships. Presenters and panels included various stakeholders in the agricultural sector, including farmers, contractors, advisors, researchers and corporate representatives. On behalf of AGCO, Global Agronomy and Farm Solutions team member Jens Christian Jensen, talked about current changes in the agricultural sector in his home country of Denmark concerning the reduction of chemical inputs for weed control.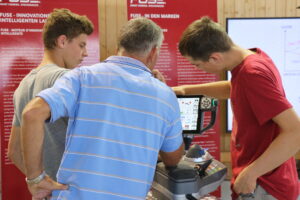 Photo 5. AGCO Fuse booth in the Smart Farming Expo Hall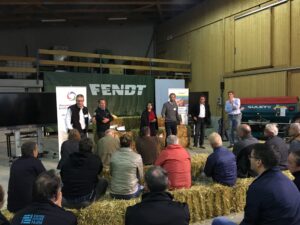 Photo 6. International Straw Bale Arena – podium discussion on digitalization in agriculture during the Swiss Future Farm Days 2019
Preparing for the future at the Future Farm
Over the past year, the Swiss Future Farm has established itself as a versatile event location and education resource for farmers. AGCO Crop Tour field trials will be repeated during the upcoming crop cycles to gain confidence in the results, and plans are already underway for further field events, conferences and courses. Swiss Future Farm Days 2019 proved that both professional audiences and the broader public is interested in the digitalization of agriculture, demonstrating a need for a regular platform for exchange such as occurred in September.
Written by: Nils Zehner 
Nils Zehner, agricultural engineer, AGCO Corporation & Swiss Future Farm. Connect with Nils on Twitter or LinkedIn https://www.linkedin.com/in/nils-zehner-082270154/ 
Nils Zehner is serving as Agricultural Engineer and Swiss Future Farm Manager for the AGCO Global Agronomy and Farm Solutions Team and the Commercial Fuse Team EME.