Keeping Pace with Ag Technology
Digitizing the farm isn't a choice; it's a requirement for survival. Agriculture equipment manufacturers and rural infrastructure must keep pace.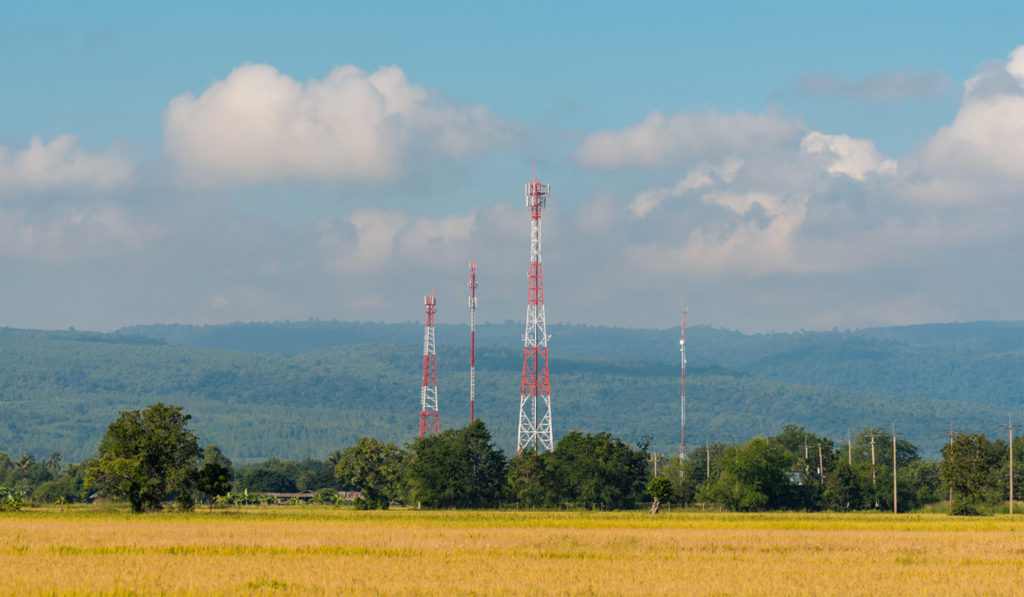 Keeping Pace with Ag Technology
Digitizing the farm isn't a choice; it's a requirement for survival. Agriculture equipment manufacturers and rural infrastructure must keep pace.

The realities of our industry like population growth, limited arable acres, weather patterns and environmental regulations are all pointing us towards the adoption of new digital technologies. Because most of our farmers are already operating on thin margins and working capital—while having to face those environmental realities—they will not have a choice other than making data-driven decisions if they want to keep up with demand while remaining profitable. They need to be more efficient and more productive if they are to be sustainable.

With the exception of maybe technology leapfrogging, technological advancements often seem to outpace the infrastructure required to support it – on the farm and across many industries. The recent Precision Agriculture Connectivity Act was an exciting development for the agriculture industry and is a critical step towards investing in the rural infrastructure that will be required by our farmers to keep feeding the world. It is also incumbent on ag equipment manufacturers to keep pace with technology and provide solutions that enable – not restrict – growers.
Digitizing the Farm
Manufacturers will have to shift towards Artificial Intelligence (AI) in order to collect and analyze a substantial amount of historical and real-time data: from different layers like yield, soil moisture, soil make, as planted, as applied data, weather and so on; and through trending analysis and self-learning algorithms being able to make recommendations or on-the-go adjustments to minimize input and maximize output.
That same digital revolution will accelerate the introduction of robotics and will have the greatest impact on agriculture. The combination of access to accurate GPS guidance and real-time collection of machine data through reliable sensor technologies will accelerate the development of driverless autonomous farm equipment. That will have an impact not only on our North American market but also in less mechanized areas of the world. Machines will become smaller and more autonomous requiring less capital investment.
The combination of edge computing and sensor technology with the help of AI will allow the machines to self-learn and make adjustments on the go based on real-time data analysis.
Capitalizing on Existing Tech
Mobile technology has been highly adopted in the consumer markets. Most of us manage our daily lives with a smart phone or tablet. Our industry needs to continue to leverage those platforms in the way we interact with our customers and how we allow them to access our technologies.
Many such applications already exist like our partner DigiFarm's virtual base network RTK correction service, provided through a Bluetooth device paired with an iPhone.  AGCO's AgCommand® and our partner Farmobile's telematics solutions are accessible through an app loaded on your smartphone allowing access to your entire fleet's machine and agronomic data. We are seeing a fast transition from radio broadcast solutions to internet solutions leveraging consumers' smartphone and tablet data plans. You can see that with RTK accuracy solutions and Machine to Machine communication.
Leading the Way
The new AGCO IDEAL combine will come with the IDEALharvest™ feature which adjusts the working combine automatically through the SmartConnect™ app, via multiple sensors, to achieve optimum machine performance and efficiency at all times.
Fendt's new Xaver system uses small robot units operating in swarms and a cloud solution to plan, monitor and accurately document the precise planting of corn. Satellite and data management in the cloud allows navigation around the clock operations, with permanent access to all data. The exact position and sowing time of each seed is accurately recorded. Planning for the required field—for seeds, seed patterns and density—is carried out via the Xaver app. The intelligent OptiVisor algorithm plans the robot's deployment based on the entered parameters, and calculates the optimal paths for the units involved and the time required for completion of the job. Software updates for the system can be downloaded "over the air", just as a remote diagnostic can be run conveniently and location-independent via the smart device.
AGCO's Fuse® strategy has been driving its product development around four pillars covering the topics just discussed: open approach, mixed fleet, data privacy and mobile technology. Those pillars are key enablers of our ability to drive further adoption of our Fuse technologies embedded into our products and to provide value to our farmers.
Written by Eric Lescourret
Eric Lescourret is the Director of Strategic Marketing for North America at AGCO. To learn more about the Fuse technology strategy, visit www.AGCOtechnologies.com/About-Fuse.